People associate coconuts with tropical vacations and foods. Botanically, coconuts are known as dry drupes or a one-seeded drupe. A drupe is a fruit with one seed in the center, and other drupes include olives or peaches. The coconut is often referred to as a nut, a fruit, and a seed because of the seed it contains.
Coconuts are known for their versatility. The term comes from the 16th-century Spanish or Portuguese word "coco" meaning skull or head. They are unique because of the clear liquid they contain known as coconut water or milk.
Manufacturers process coconuts for oil and milk. They are edible on their own when ripe. You can even make charcoal from the shell. Dried coconut is commonly known as copra and often eaten.
People use coconut leaves and shells for decorating and furnishings. Coconut even has religious and cultural importance in some societies such as India.
General Coconut Health Benefits

Once criticized by dieticians because of its high-fat content, people are now looking at the potential health benefits of coconuts. We used to utilize coconut in candy bars and sugary mixed drinks, but today we use this fruit for other purposes, too.
Coconut has gained popularity over the years as a healthy alternative to dairy milk. We now cook with coconut oil, add it to our oatmeal and coffee, blend coconut into smoothies, and hydrate with coconut water. People are even linking coconut to the word "superfood" though there is no scientific evidence supporting this use.
Coconut is a great source of satisfying and digestion-friendly fiber. It also contains essential vitamins and minerals such as iron, vitamin B6, manganese, magnesium, selenium, copper, and zinc. Lauric acid is a primary component in coconut's saturated fat content and it's known to assist in raising HDL or good cholesterol.
Coconut water also contains potassium that regulates blood pressure and helps to balance the body's sodium levels. Coconut flour is a popular alternative to white flour for people following gluten-free diets. There are 5 g of fiber in 2 Tbsp of coconut flour. According to the Academy of Nutrition and Dietetics, it is not more hydrating than regular water, however.
Coconut Products and Latest Trends
Coconut trees can grow in a variety of soils but typically grow in tropical or humid climates. The top 5 countries that produce coconuts are India, Indonesia, Brazil, the Philippines, and Sri Lanka. Small-scale farmers usually harvest coconut.
Most retailers would go through a distributor/importer to purchase coconut products in bulk and/or wholesale from countries that export the most coconut products. Companies such as Linbro that specialize in locating and procuring high-quality products can help locate the right suppliers for you.
For the general consumer, many of these coconut products are available in ethnic or local grocery stores. You can always contact local ethnic or specialty stores to see if they carry coconut foods. If they don't often these stores can tell you where you might find them.
Common local grocery stores such as Martins and Kroger carry more unique products than ever before. Amazon, Thrive Market, and Publix are other great places to find common coconut products as well as specialty foods.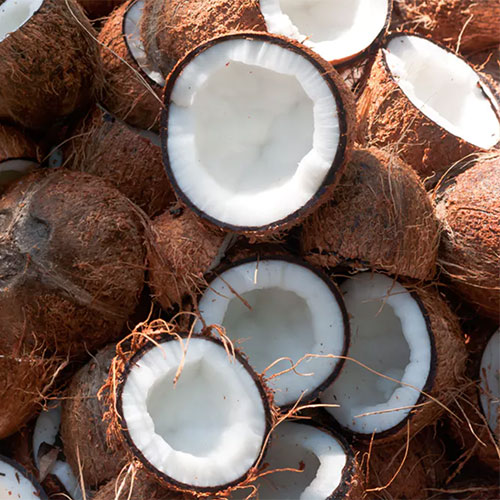 The term copra refers to the coconut extracted for use in food. They also contain milk and water that people cook with and eat alone. It's a refreshing drink, and you can cook with coconut oil. Coconut shrimp is a trendy seafood dish found in beachy and tropical areas. Coconut is also an excellent additive to make recipes and food sweet such as granola bars.
Cooks bake with coconut since it's a great ingredient for coconut pies and cookies. It also goes in many mixed drink recipes and flavors some alcohol such as Parrot Bay and Malibu.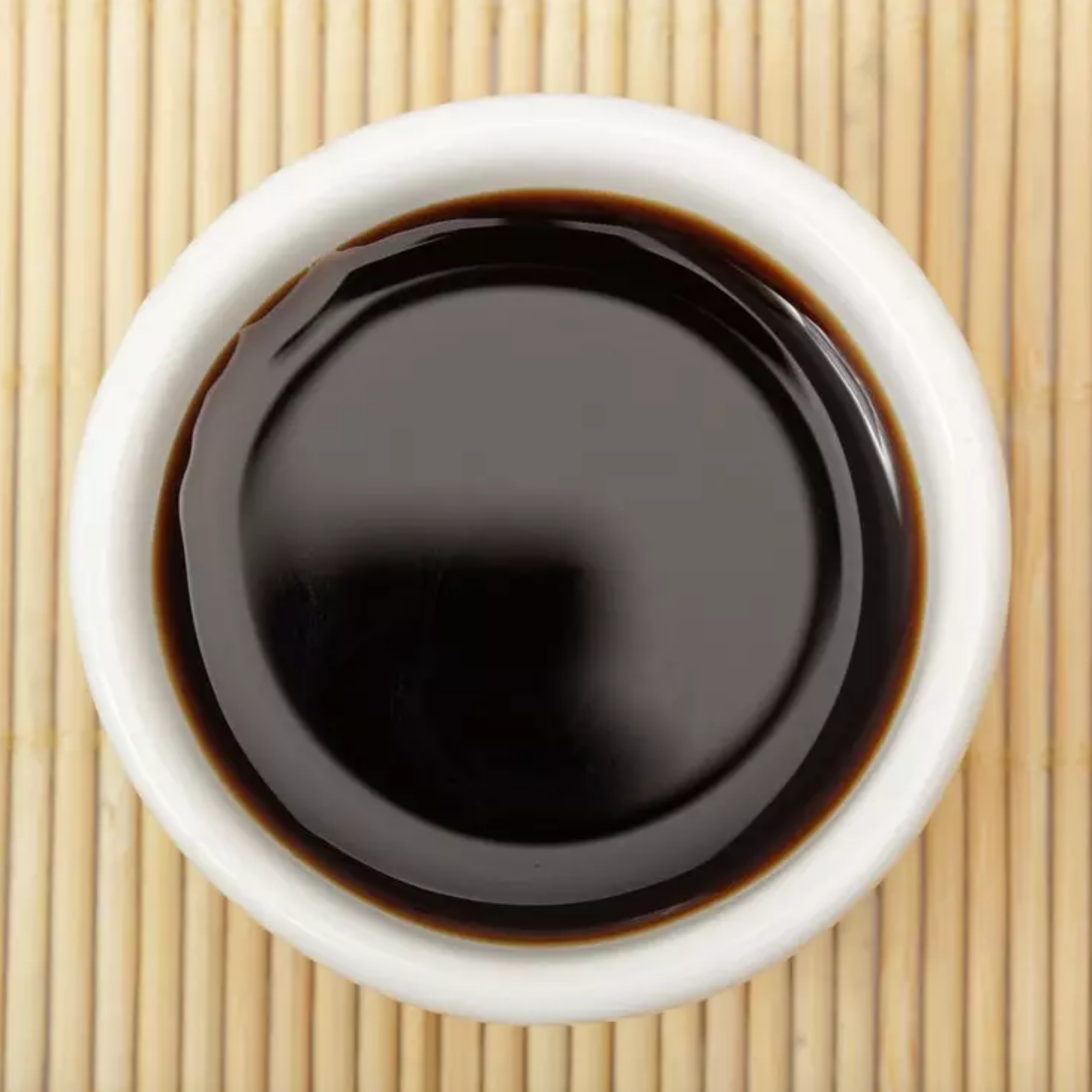 Coconut Aminos are a popular and healthy alternative to soy sauce. It's an umami, savory seasoning created from coconut blossom sap that's fermented and vegan salt that is gluten and soy-free. Coconut Aminos are great for those on a diet low in sodium because they have 65 percent less sodium than traditional tamari or soy sauce. The taste is sweet- and salty with a buttery note.
Use it as a dip for your sushi, a marinade for poultry and meat, seasoning for salad dressings, stews, and soups, as well as a substitution for soy sauce in Asian dishes. This sauce is popular for those on the paleo diet.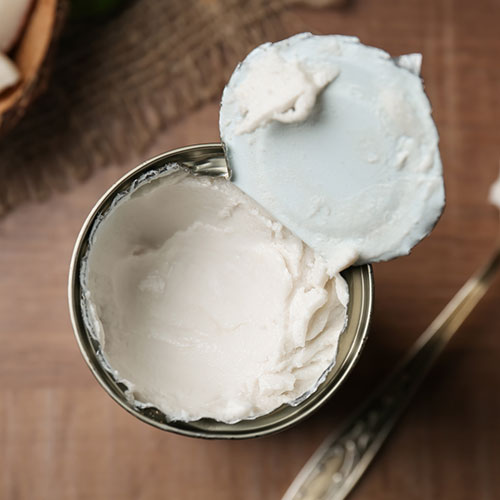 Coconut cream is a condensed, delicious cream similar to coconut milk but less watery. The difference is much like that between whole milk and cream. With a mild, coconut flavor its consistency is paste-like. Coconut cream has a higher fat content than coconut milk and is a little sweet.
This cream is a great product to add to smoothies, shakes, and Pina Coladas. Many Southeast Asian cultures use coconut cream as a mainstay ingredient such as Singapore, Thailand, Cambodia, Indonesia, and Vietnam. Its also used in Polynesian recipes. Examples of recipes are Coconut Curry Sauce, Thai Fish or Chicken Curry, Coconut Cream Pie, and Coconut-Chocolate Mousse.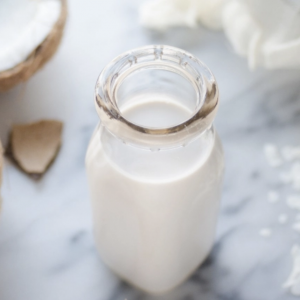 Unlike the name suggests, coconut milk is not a dairy product. It's almost as creamy, however. You obtain coconut milk by shredding a mature coconut's fruit, mixing it with water, and pureeing it. Afterward, strain the milk to eliminate any pulp. Coconut milk is not the same as coconut water that comes from green, immature coconuts.
Use coconut milk as a healthy substitute for dairy in smoothies, cereal, tea, and more. It's also great for the paleo diet.
Coconut milk promotes healthy metabolism and heart health. It also reduces inflammation and fights bacteria and viruses. It's vegan-friendly and reduces stomach ulcers.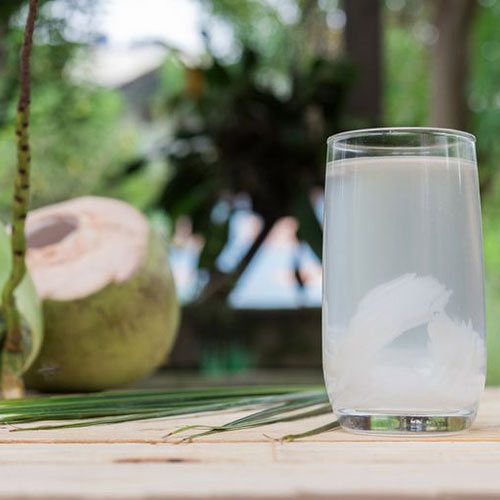 This water packs more potassium than 4 bananas and is naturally cholesterol and fat-free. Many athletes use it as a natural sports drink instead of commercial ones sold today. Coconut water is an excellent way to hydrate your body and help with kidney stones and hangovers.
This sweet, nutty water comes from inside the coconut and its easy to digest with electrolytes and sugar. Coconut water comes from young coconuts before they mature fully.
This water can possibly lower your blood pressure and replenish electrolytes that you lose when you are sick in cases of diarrhea. Coconut water is versatile, packed with nutrients, combats diabetes, contains healthy anti-oxidants, and much more.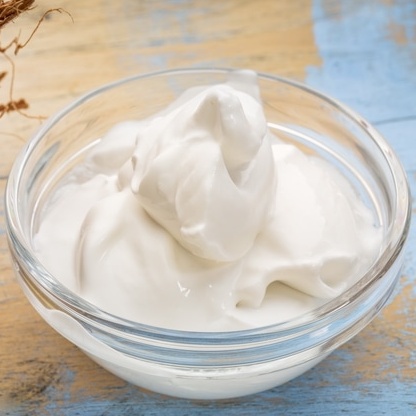 If you're allergic to dairy-based whipped cream then coconut whipped cream is for you. Its vegan-friendly as well as gluten and soy-free. This whipped cream comes from coconut milk and is more concentrated than traditional whipped cream.
Dip fruits in it and use it in recipes to replace dairy whipped cream. You can also top smoothies and coffees with this delicious cream. Thai Kitchen Coconut Cream is a great brand that is decadent and creamier for richer smoothies, curries, and soups.
Coconut cream promotes a healthy metabolism and heart health. It fights bacteria and viruses and reduces inflammation in the body.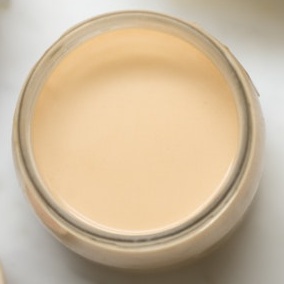 People who are lactose intolerant as well as paleos and vegans love condensed coconut milk because of the flexibility it offers with recipes. Manufacturers make condensed coconut milk from the shredded flesh of fully mature coconuts. The flesh mixes with water to create the finished product but requires more water to make it palatable for recipe use.
Replace traditional condensed milk with the coconut version, and chefs love it for making coconut whipping cream. It also adds richness to slow-roasted ribs or chicken thighs.
Like the other coconut products, it promotes heart health and a healthy metabolism. Condensed coconut cream is soy, gluten, and lactose-free.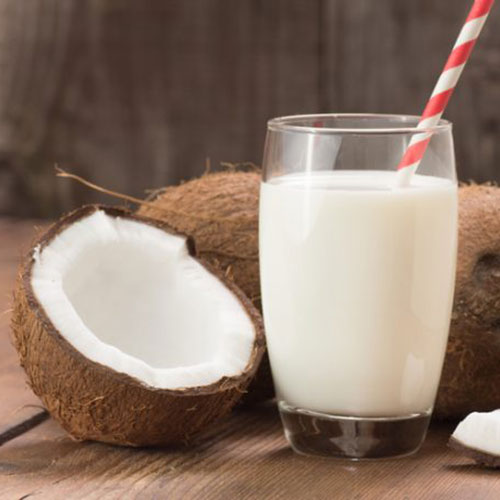 These delicious, rich drinks bring the same health benefits as other coconut products and are great for a creamy drink to-go. Coconut milk beverages are very portable and are excellent alternatives for students that live in small spaces.
So Delicious has tasty coconut milk beverages that you can drink alone or mix in recipes and coffee. Their products don't contain, gluten, nuts, soy, or dairy making them a great drink for people with allergies. These products allow people who are lactose intolerant to enjoy creamy, milky beverages that they never could before.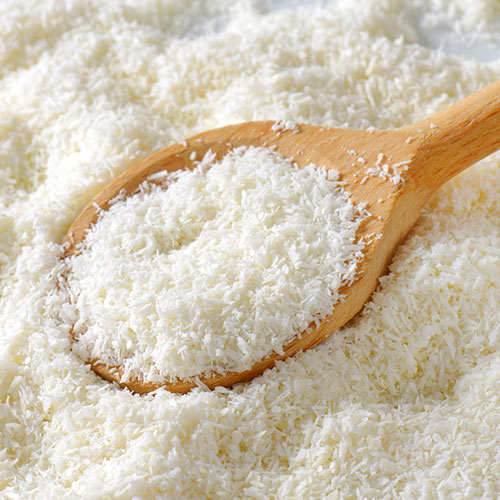 Ordinary coconut doesn't have a stable shelf-life alone. Desiccated coconut is a form that chefs prefer to use for cooking because it stores well. Coconut manufacturers craft this product by removing the moisture from the flesh and then grating it.
Besides utilizing it for cooking, you can sprinkle it on dishes such as berries and cream or oatmeal for extra flavor. Desiccated coconut has a mellow sweetness and also pairs well with trail mix.
As a delicious promoter of heart health and healthy metabolism, desiccated coconut is paleo and vegan-friendly. It's an excellent product to use in cooking and baking. People with allergies can enjoy dishes that previously used dairy products by replacing them with coconut.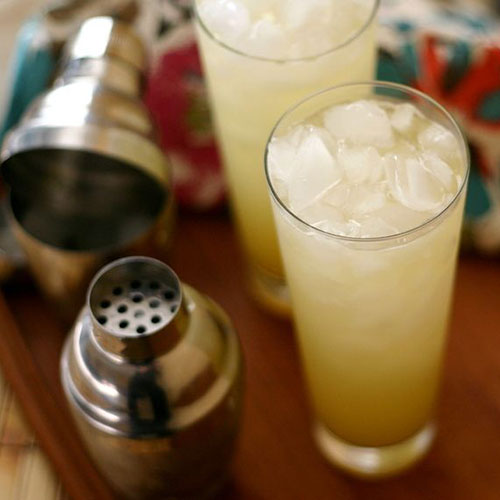 This hydrating water harvested from immature coconut comes in a variety of flavors from plain to guava. Mixing other flavors with the plain water enhances is subtle coconut taste. Like other coconut products, it has many health benefits including fighting bacteria and viruses and reducing inflammation. It's full of electrolytes and promotes a healthy heart and metabolism.
Flavored coconut water is a great beverage for traveling or going out for a walk. Many people prefer to drink it after exercise instead of plain or filtered water.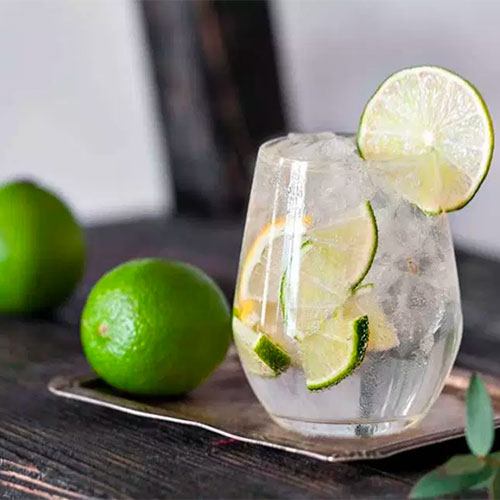 Sparkling coconut water is a new way to enjoy this hydrating beverage, and it adds a touch of sophistication to your diet. Just like other coconut water, it's full of electrolytes and the same health benefits of other coconut products.
It's a refreshing alternative to sports drinks and is naturally full of Vitamin C, manganese, potassium, calcium, fiber, and magnesium. Sparkling coconut water also contains antioxidants and may help control blood sugar levels. It can assist with the reduction of stone and crystal formation in your kidneys and is packed full of amino acids such as alanine, arginine, serine, and cysteine.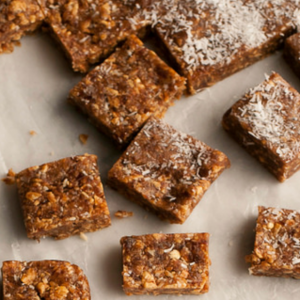 This decadent and nutritious treat is great as an after-dinner dessert or coffee accompaniment. It's great for people with a sweet tooth that want an alternative to sugary sweets. Toasted coconut bites are low in calories, too. They make an excellent snack for those on the go.
With a mild, nutty taste, toasted coconut bites make a great snack at parties and are sure to impress. Their biggest health benefit is their reduced sugar and calories making them an excellent choice for those on a diet as well. These treats are also an alternative snack for people with wheat allergies.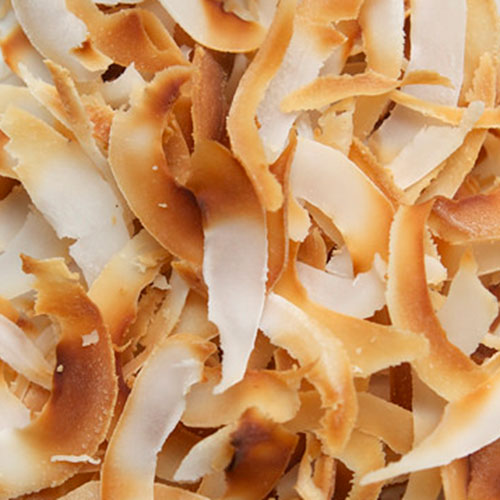 Toasted coconut chips have a bit of crunch and chewiness that makes them a great topping for desserts and meals. They are naturally a little sweet and rich in nutrients. These chips are extremely versatile. Add them to savory dishes and use them in cake-baking. You can also add them to shakes and smoothies, and they are a popular additive in trail mix because they have no sugar added.
This treat is also high in protein and low in calories. Toasted coconut chips are a healthier snack option than sweets or chocolate and great for people eating gluten-free.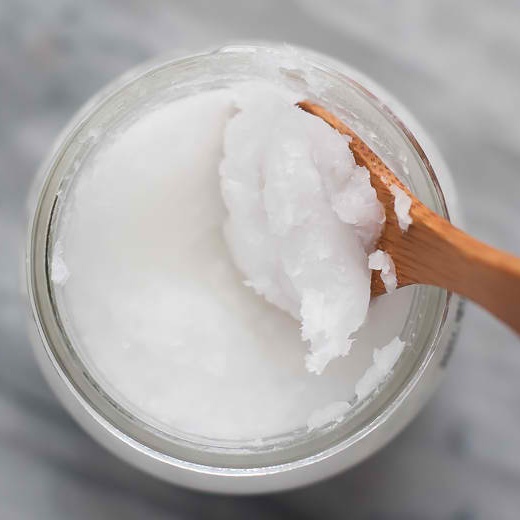 The primary difference between virgin coconut oil and coconut oil is the extraction process. Virgin coconut oil is from fresh coconuts and then spun in a centrifuge. It does not include any heat or bleaching step. This process yields a pure, wholesome oil that's nutrient dense because it preserves the natural phytonutrients and antioxidants.
It has many health benefits including the removal of dead hair and skin cells as well as repairing tissue. It improves your vibrancy and gives your skin and hair a youthful look. It's also a great anti-aging ingredient.
Virgin coconut oil is wonderful in dishes such as Coconut Crusted Jumbo Shrimp, cakes, and margaritas. It's a versatile product that adds flavor to any meal. Nutiva Organic Virgin Coconut Oil is a fine example of an excellent brand of cooking oil.
As you can see, these coconut products provide a broad range of health benefits. They also add flavor, vitamins, and minerals to many recipes and foods. Try any of these foods for a flavorful boost to your health.