We have a friend who lived in France a few years ago. Whenever he went to see a movie, an ominous public service announcement would be shown first informing everyone that snacking is dangerous for your health. Our friend would always chuckle at the French word for snacking – le grignotage.
At Anuga, sampling snacks didn't seem quite as dangerous as that French government health department's warning, but it's still serious business in the food industry. What were some of the trends we spotted at Anuga?
It seemed like everyone was following what we saw at Natural Expo West – the drive for higher protein and more healthy snacks. Here are a few examples…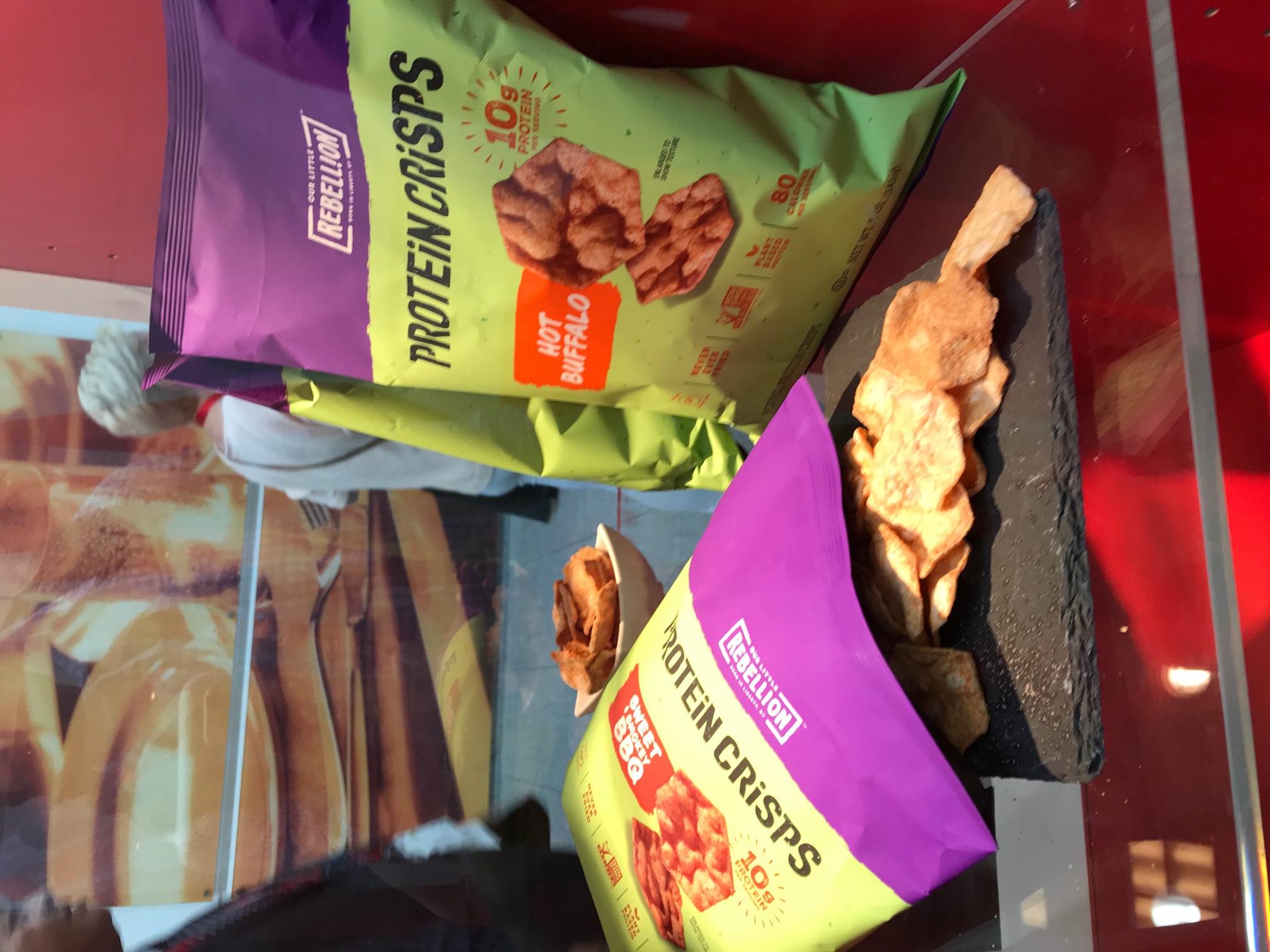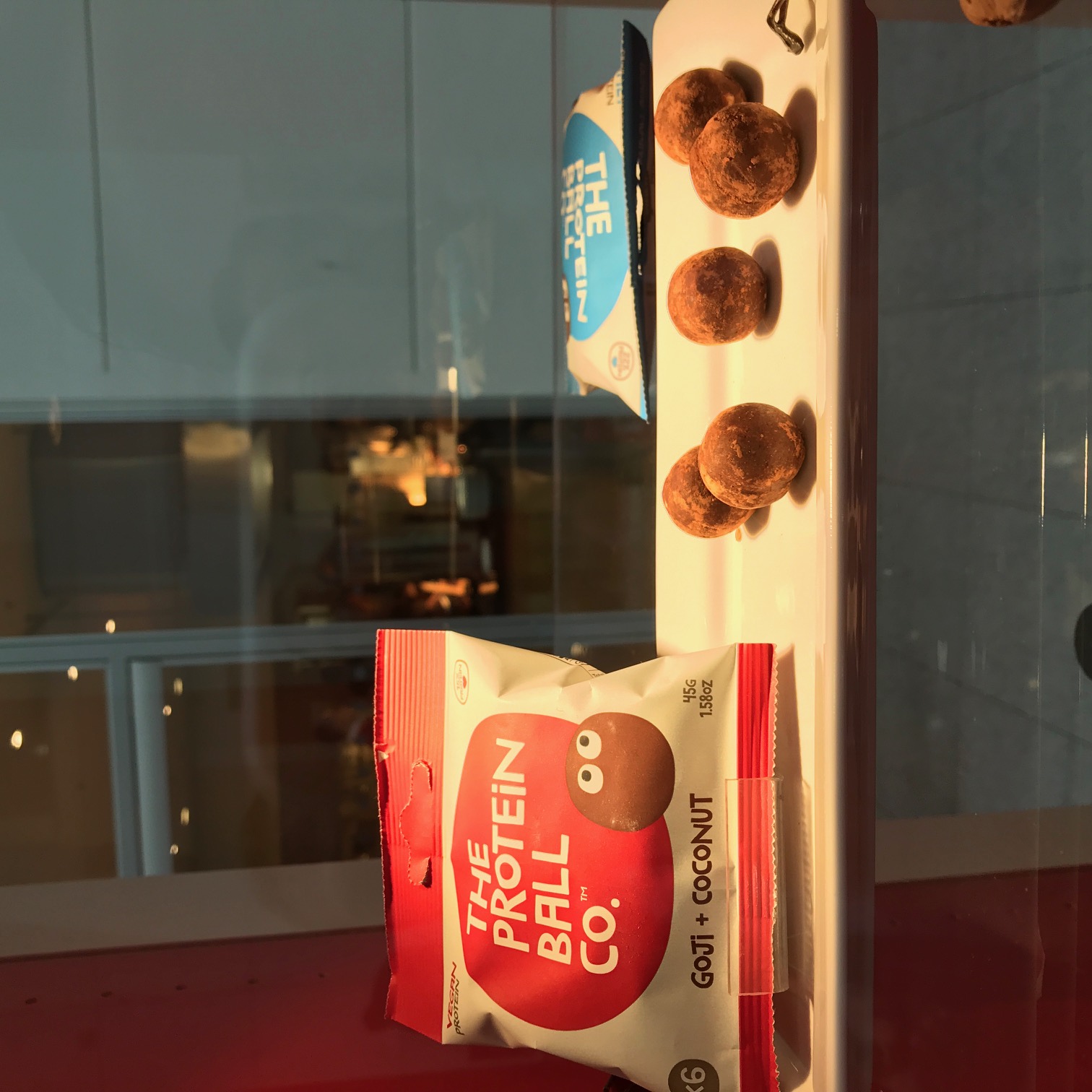 And the global trend for incorporating coconut still continues…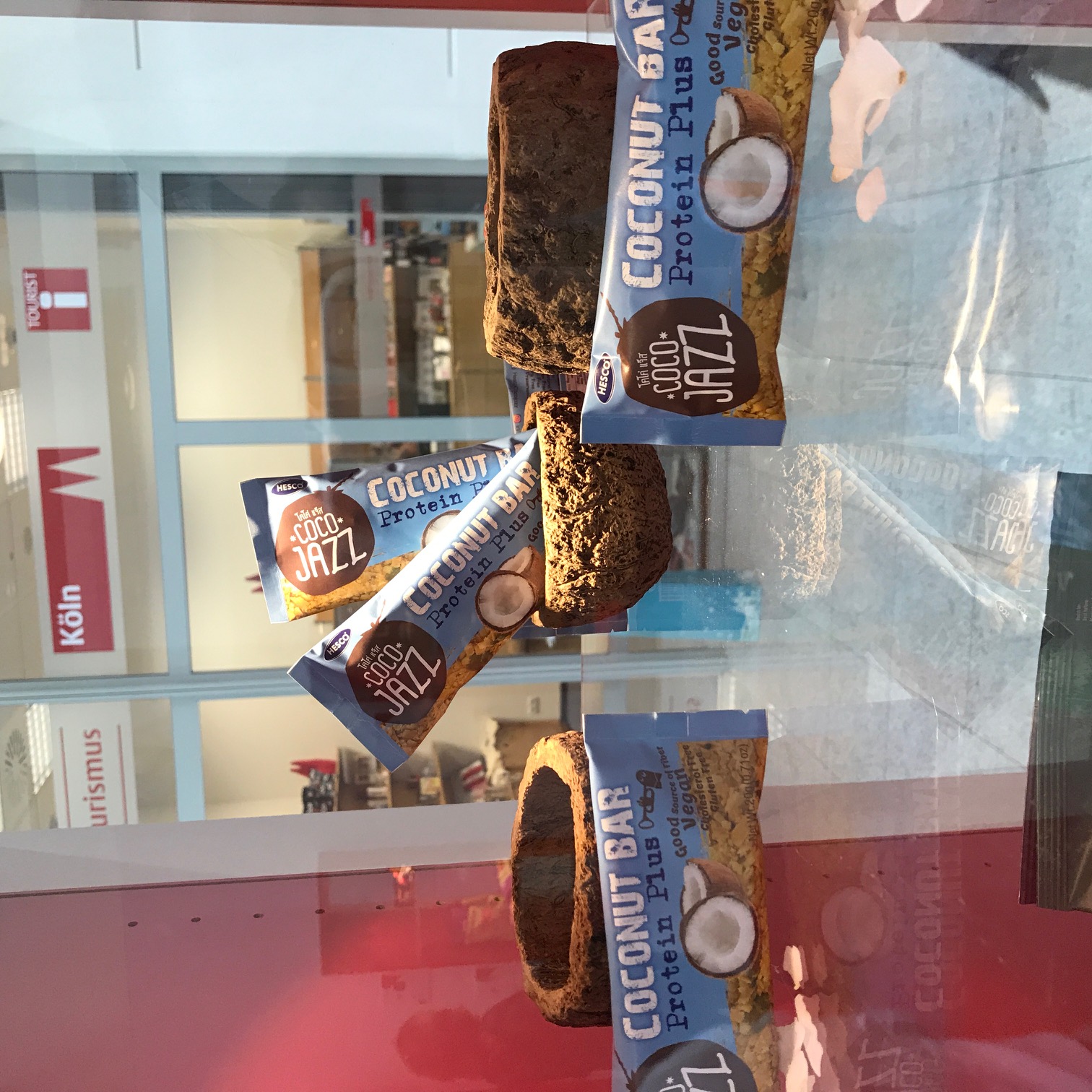 One company even created a new snack made with fish protein called Fish Pop…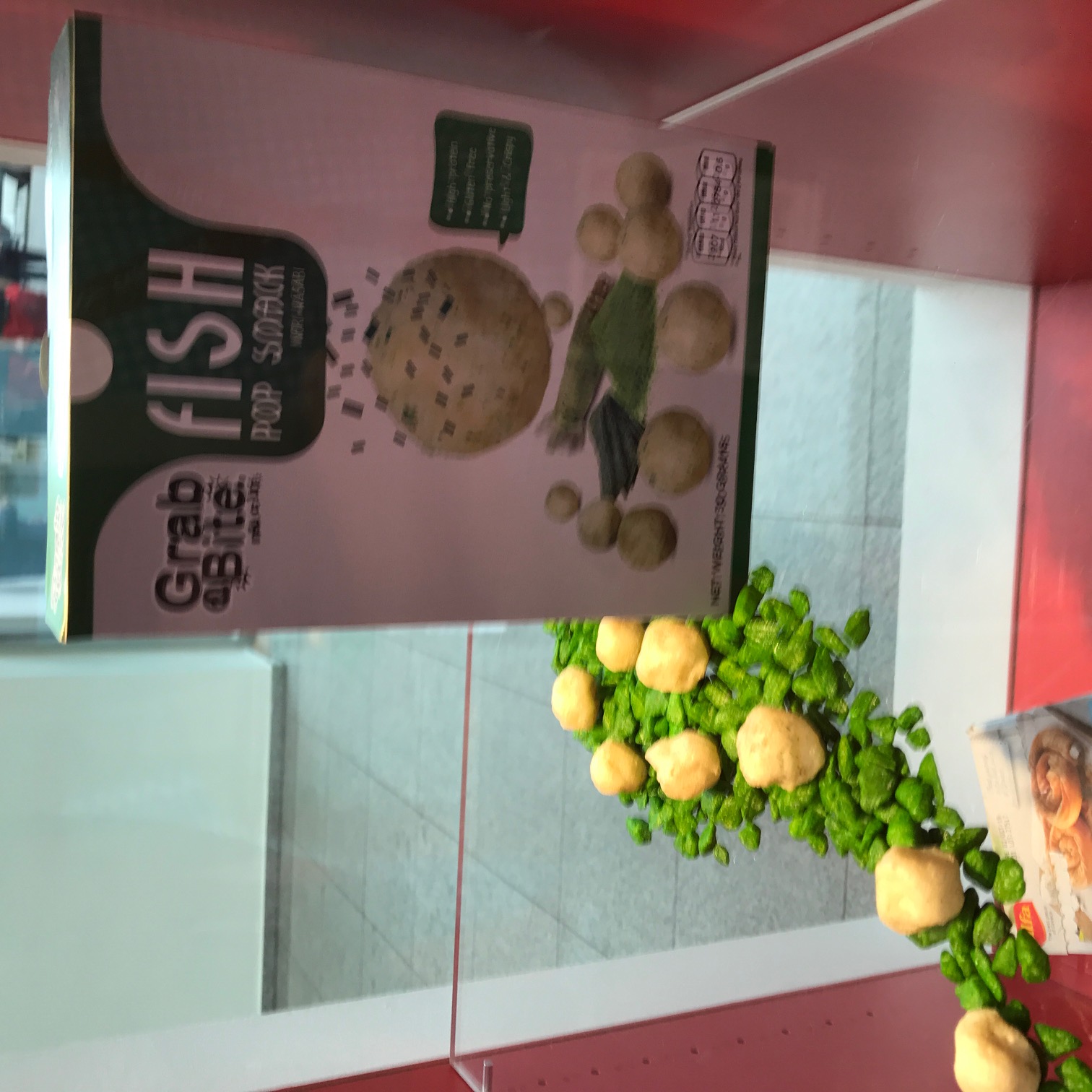 A manufacturer from Israel presented a gluten-free snack bite made with chia seeds mixed with banana, coconut, dates, cranberries, and an ingredient we haven't seen before in a snack – cordyceps – a fungus supposedly having anti-aging properties.
One really interesting snack item was from Estonia, which took their tradition of drying fish and created a tasty high protein and high calcium snack line of dried fish. These reminded us of Japan's dried fish snacks, except these were bigger (each fish is about 4 to 5 inches long).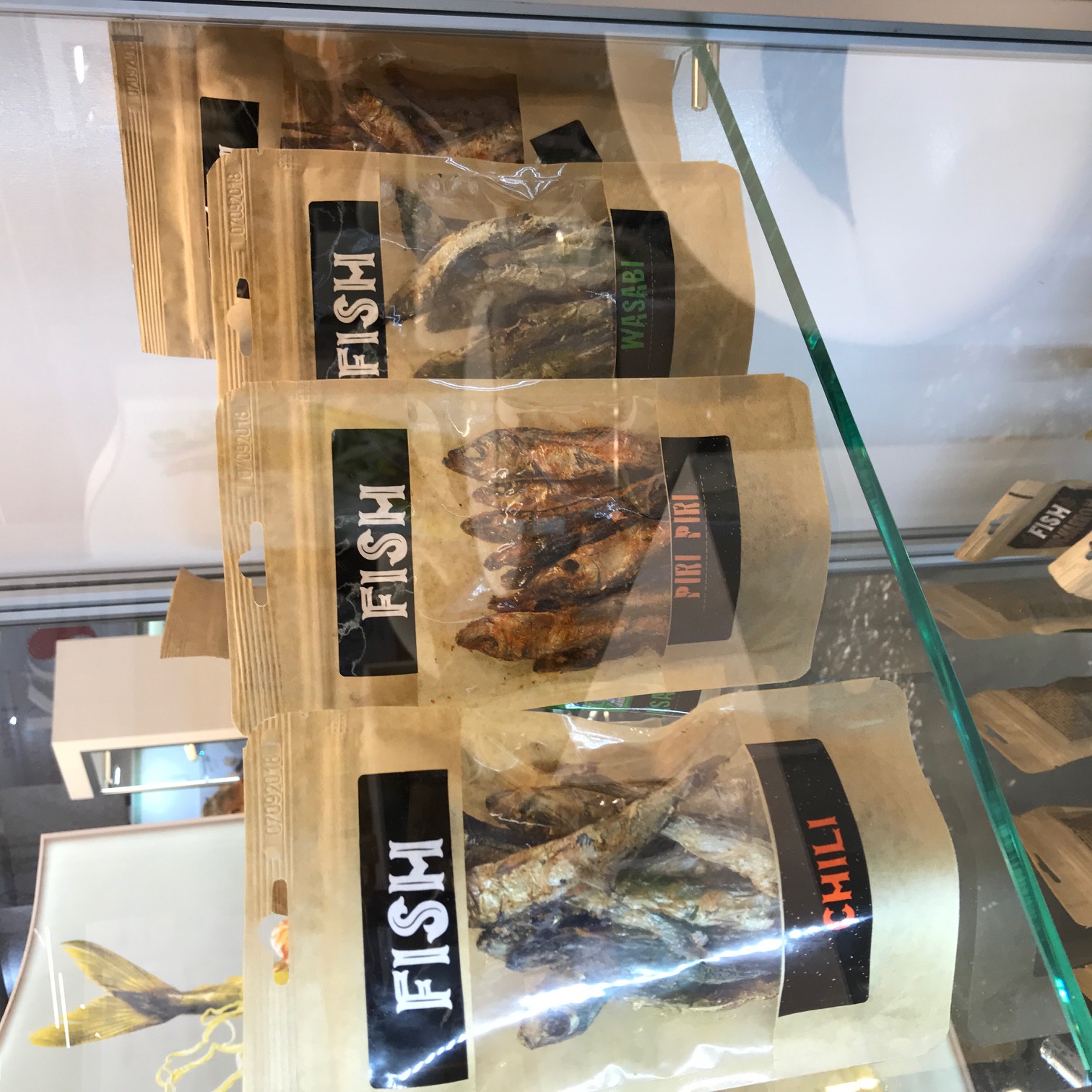 This line of dried fish snacks tasted pretty good whether it was flavored with sea salt, wasabi, chili, or piri piri.
Finally, one very tasty and innovative snack item hails from Switzerland – olives encrusted in a light, slightly firm and crunchy coating with different savory flavors.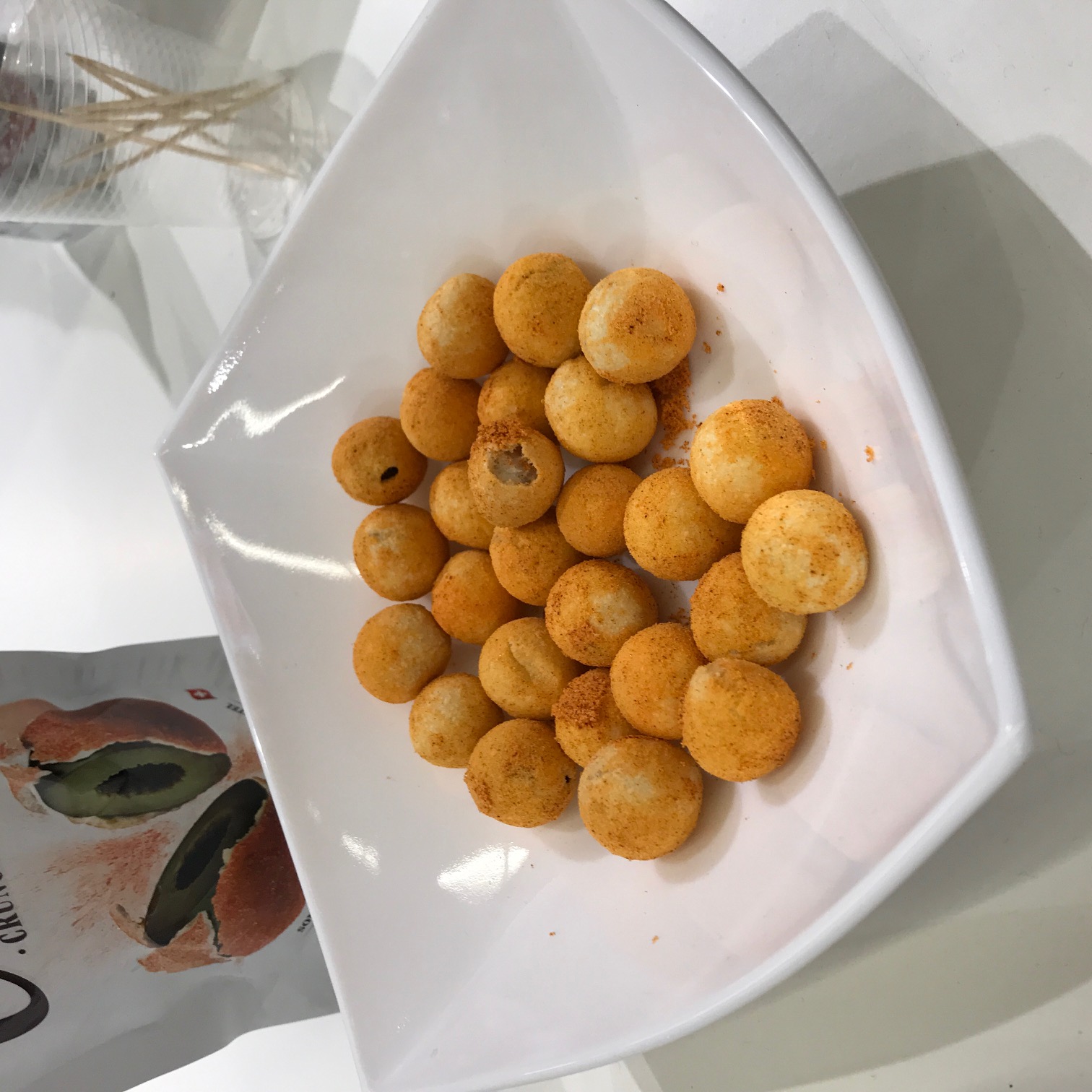 Thanks for tuning in to our reports from Anuga. From the Koelnmesse exhibition center in Cologne, Germany… Auf Wiedersehen!