Our guest contributor today is Matt Tom, a food technology expert who has played important roles in R&D and operations for notable food start ups such as Impossible Foods, Kite-Hill, Hampton Creek, Ripple Foods, and REBBL.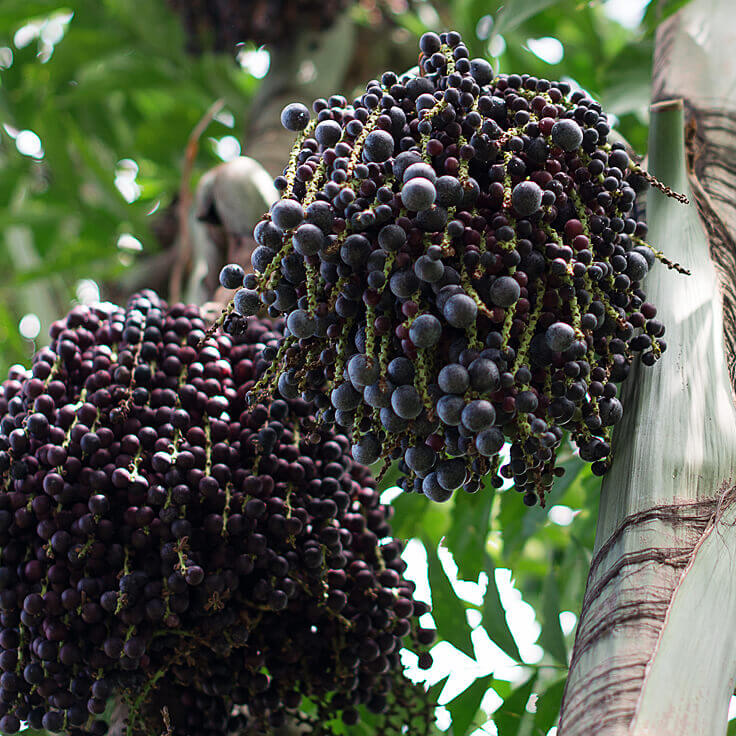 I'm sure we've all heard of acai by now: the fruit harvested from acai palm trees in the rainforests of Central and South America. Known primarily as a source of antioxidants, acai has recently been lumped into the "superfood" marketing category with health claims such as weight loss, anti-aging, arthritis, cholesterol, etc. It is important to note that all of these claims currently do not have rigorous scientific basis (see sources 1 and 2 below), so we should not expect it to provide definitive treatment, but nonetheless, we can all agree that acai can be a tasty and healthier addition to any food product.
In the local regions where it's harvested, the ripened acai fruit, commonly called a berry, is dark purple in color and sized similarly to a slightly small grape. (Yes, you may find that some that remain green color when ripe, but this cultivar is not usually exported industrially.) Contrary to grapes though, nearly the entire inside of the acai berry is comprised of the seed.
For this reason, most food processors prefer to have acai in some pulped form. For example, Linbro offers a certified frozen organic 12% acai puree from Brazil.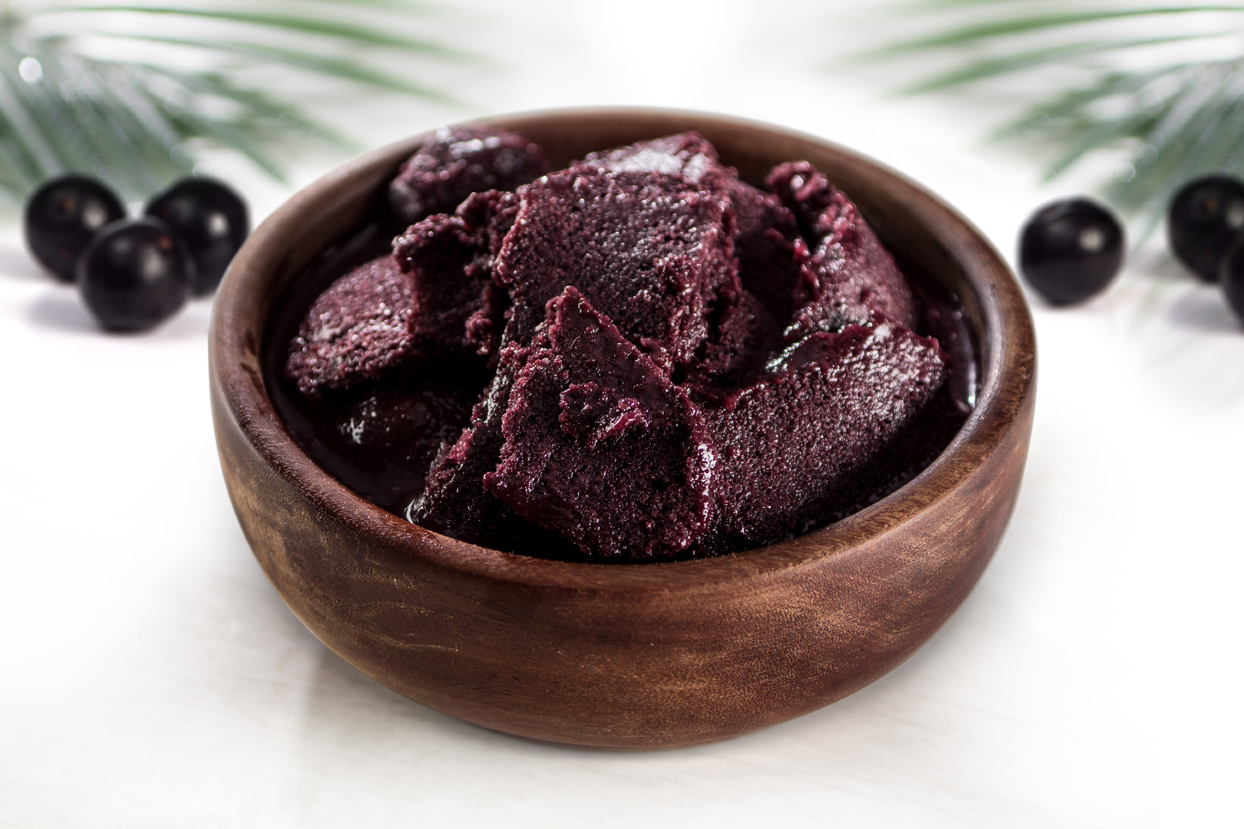 Rich and slightly tart, reminiscent of blackberries or raspberries, with a hint of bitter finish like dark chocolate, the acai flavor is distinctive and works well in recipes geared toward sweet rather than savory. Both the flavor and color can be front and center, or worked into a complementary flavor profile, depending on the application.
Coming in various pack sizes from 6.4 kg bags to 180 kg drums (note that drums come frozen), suppliers are able to support any of your development and manufacturing needs. With a consistency of semi-thick yogurt, depending on the amount you choose to add to your application, texture of your final product may be impacted.
Additionally, if your product goes through a heating step, the acai will change color (darkening) unless pH stabilized. Our acai puree is perfect for inclusion into BOH operations for prepared foods like cakes and pies, or nuts-n-berries clusters, even ice cream! Or if you're a food manufacturer looking to add an acai line extension, frozen acai puree would serve as an ideal functional ingredient in items like juices, snack bars, smoothies, yogurts, and others.


Sources:
1 http://www.mayoclinic.org/healthy-lifestyle/nutrition-and-healthy-eating/expert-answers/acai/faq-20057794
2 https://nccih.nih.gov/health/acai/ataglance.htm