Last week our team was at the Anuga food and beverage fair in Cologne, Germany, where 7,200 exhibitors from over 100 countries participated. At these large food shows, we meet with our existing suppliers to discuss current or future projects, or learn about the crop conditions or market buzz surrounding different commodity items such as pineapple or other fruits.
First, you have to get used to the crowds at Anuga. I mean, a LOT of people go to this show (over 160,000 buyers) and during the four days, you're always bumping into people, tripping over carry-on luggage that attendees drag along, and looking for trash cans to throw away toothpicks, cups, or plates used to sample products.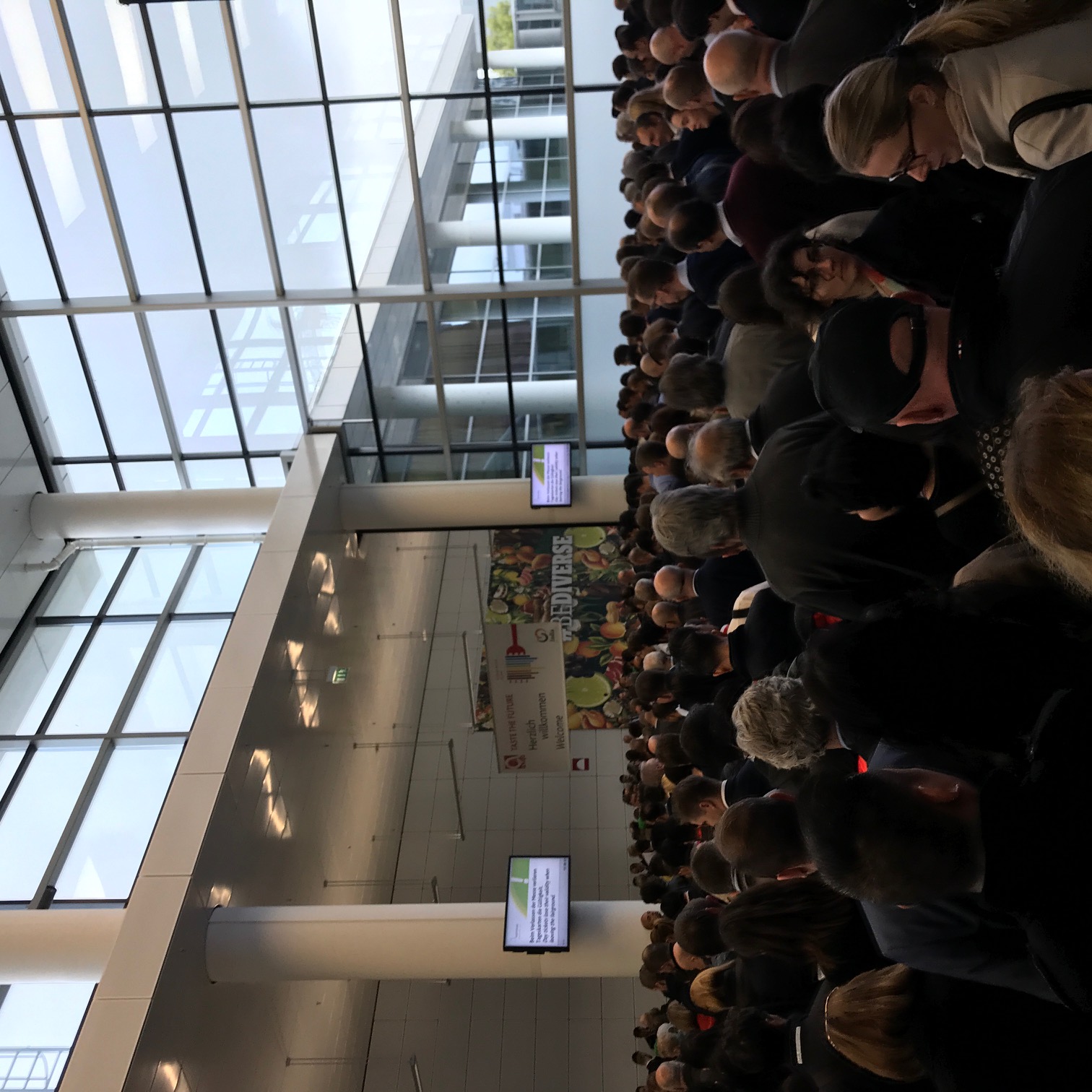 Second, almost every country is represented at the show, each representing the best foods they are known for. For example, Italy's pavilion was dominated by olive oil, prosciutto, pastas, sauces, cookies, and, don't forget, gelatos – all from different regions throughout the country.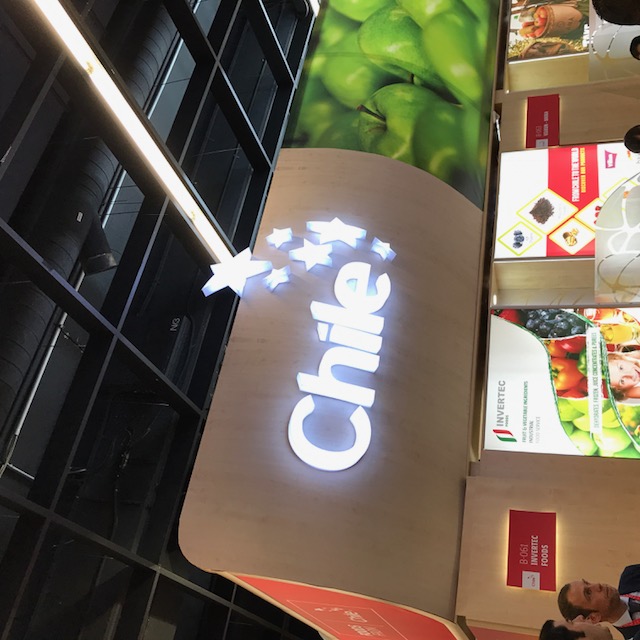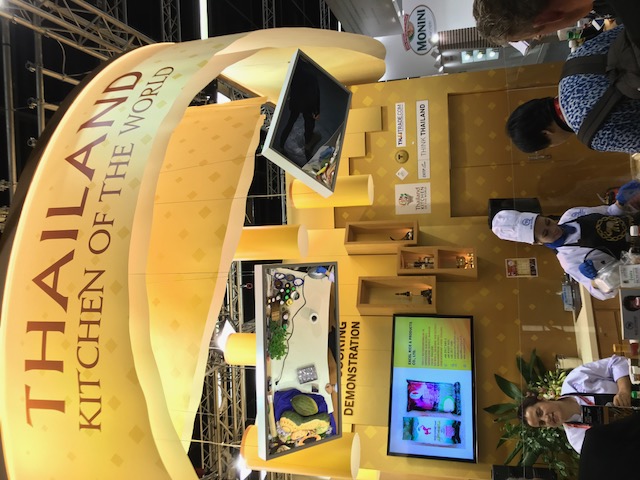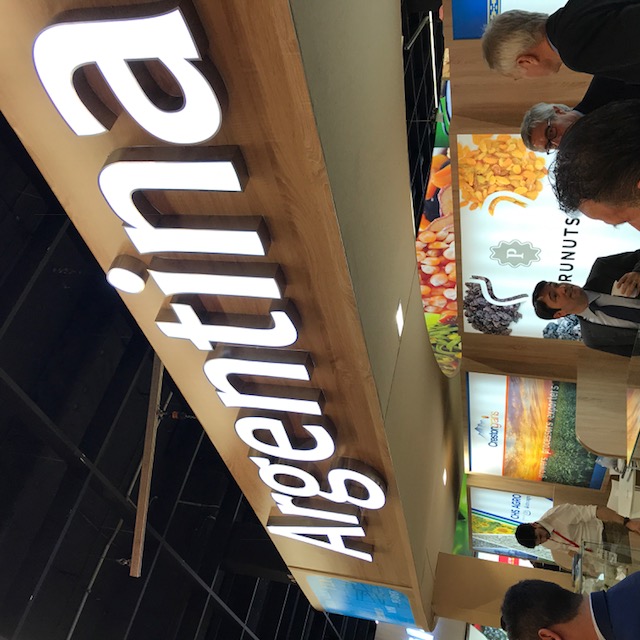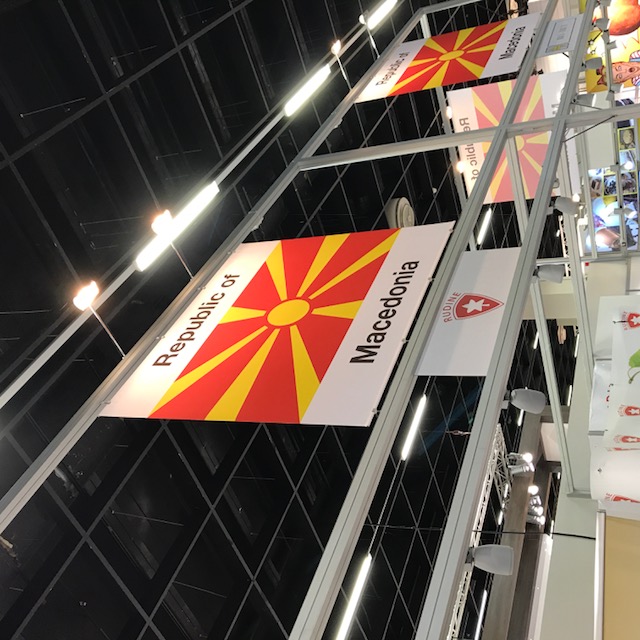 However, attending Anuga is mainly about discovering what new or innovative products are out there from around the world. That's what we'll share with you in the next few posts! So what are some of the interesting foods or beverages we found?
High protein and high fiber ice cream. Manufacturers from Sweden and England presented their own versions of ice cream with high protein and high fiber. These ice creams are definitely thicker and creamier. Will these attributes overcome the fact that it's still made with milk?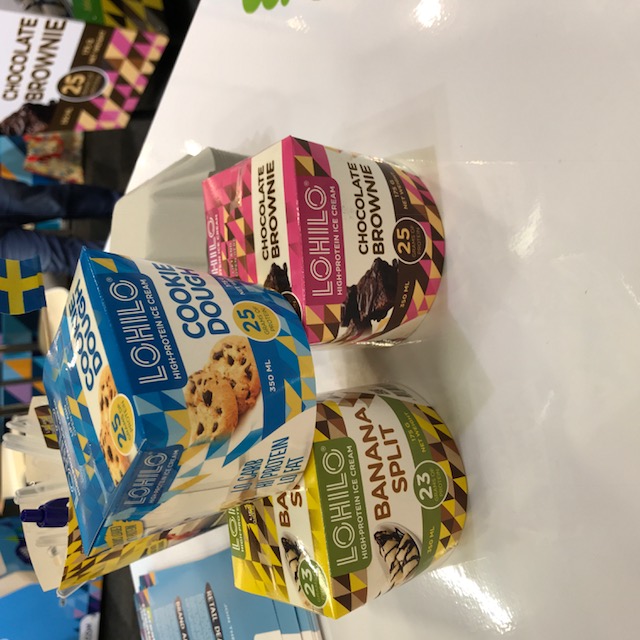 One interesting concept we saw was from Spain – a non-dairy ice cream made only with olive oil!
Frozen breakfast is back. A company from Germany presented an interesting breakfast tray item – a mix of Greek yogurt, açaí and other fruits, as well as muesli – all frozen inside a sealed tray. Just heat for a few seconds in the microwave, stir, and you have an instant but filling yogurt based breakfast.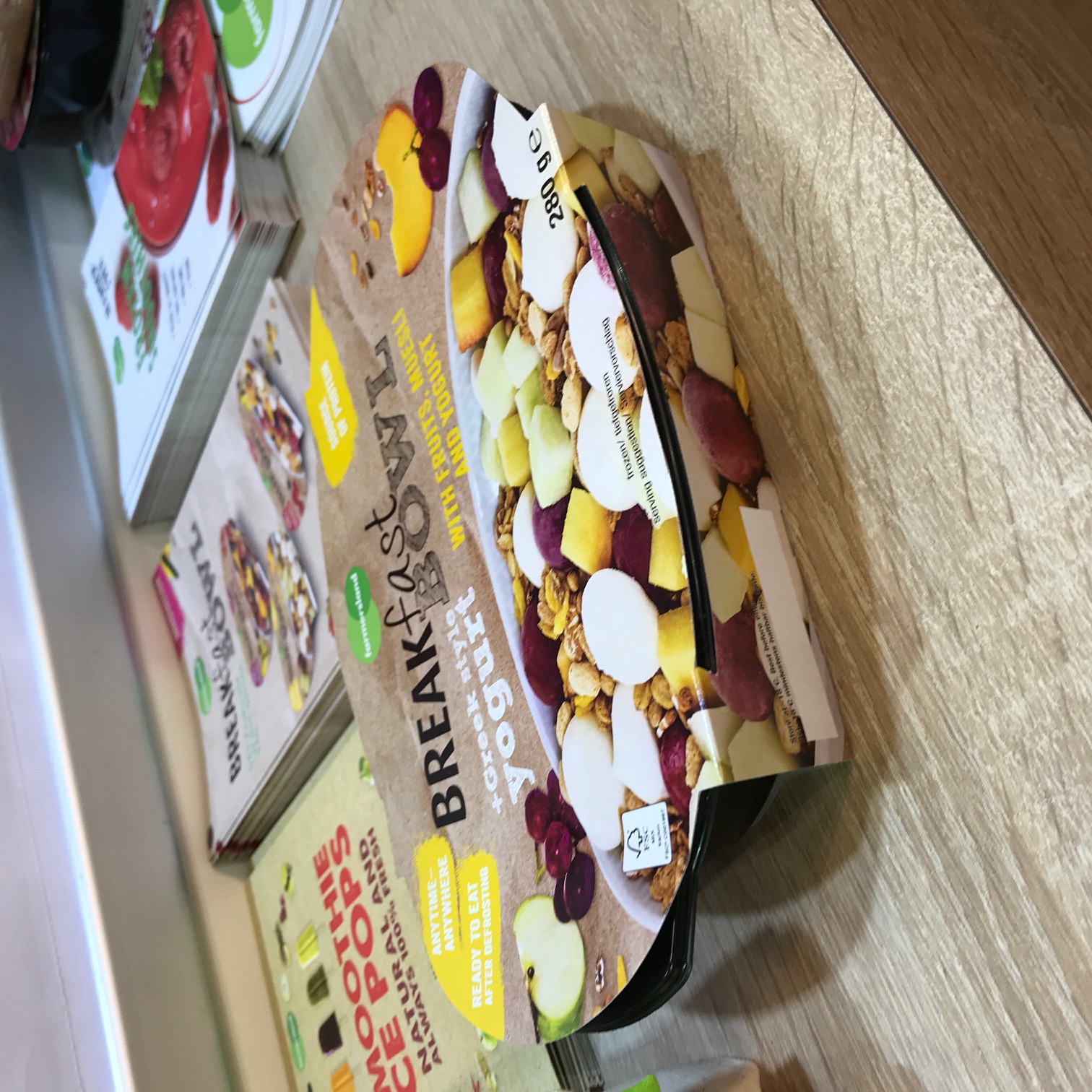 Branding is in – along with edamame. We source a lot of products from Thailand for both private label and industrial customers. During the last two years, we noticed that many Thai manufacturers have started pushing their own brands in an effort to rely less on private label. Several legacy packers of edamame have started their own brands, some more creative than others…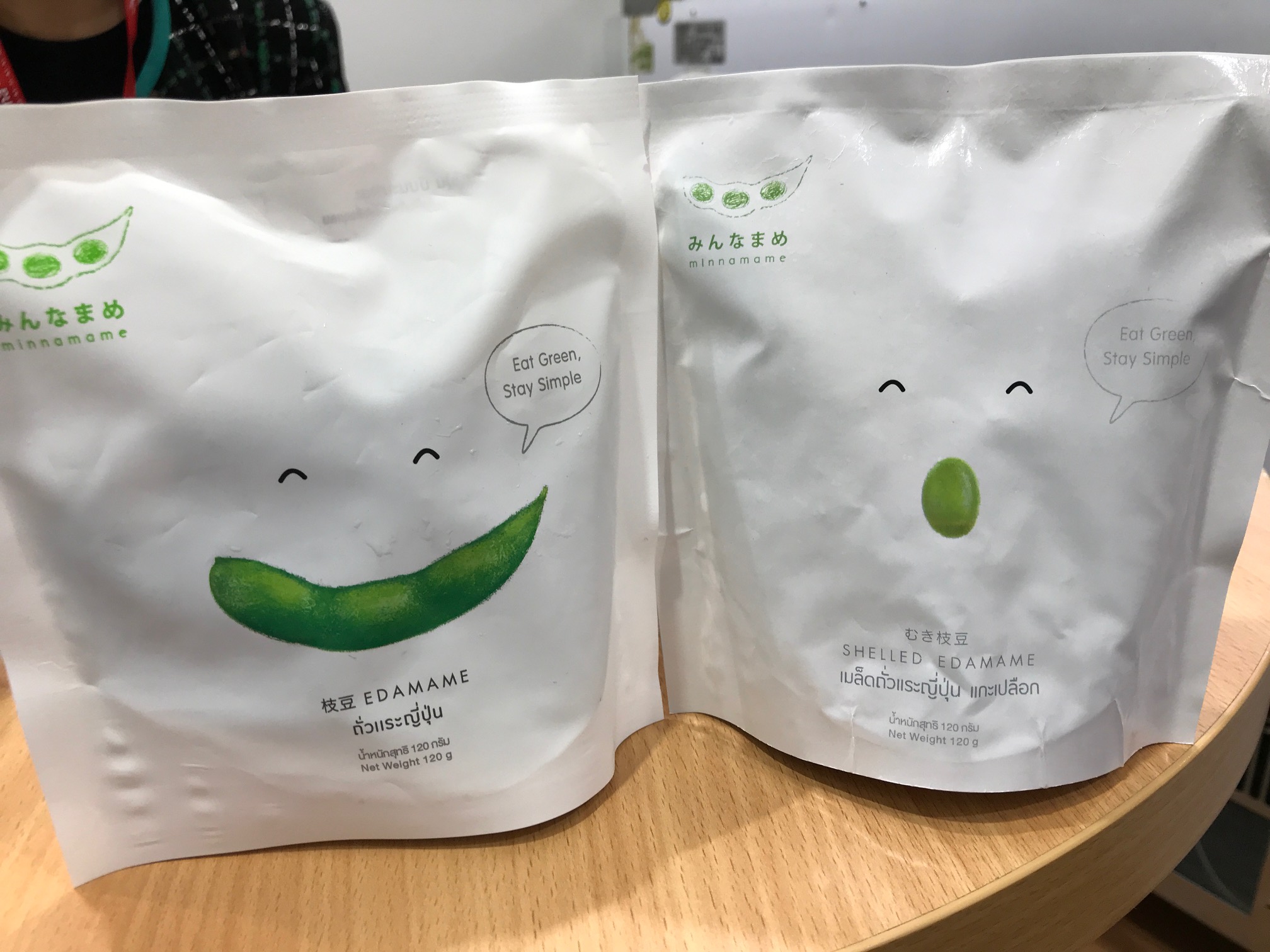 And these manufacturers are also trying to develop new ways to present edamame, such as this line of edamame based frozen soups…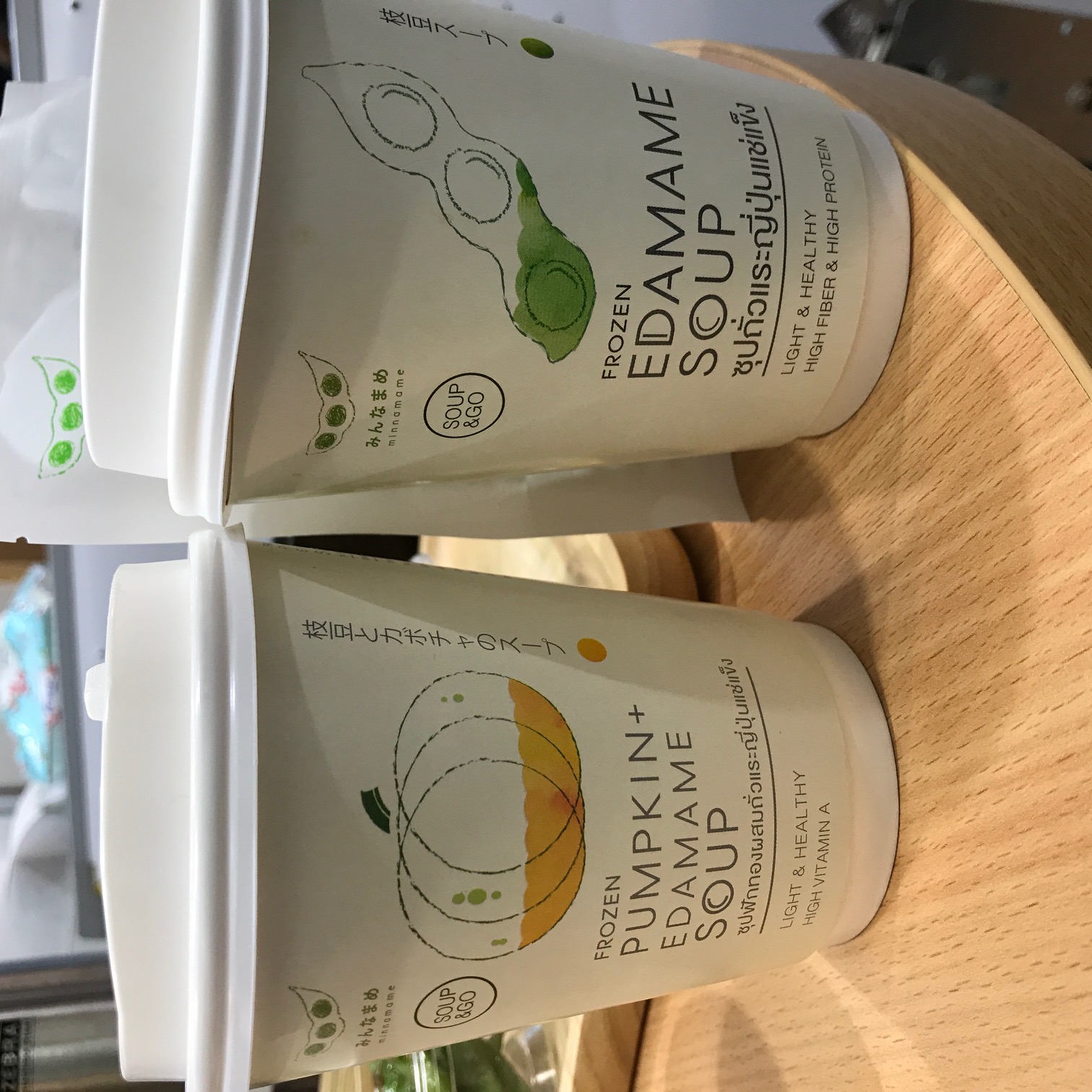 Stay tuned for our next report!