Everyone knows that retail packaging is key in driving sales at the store shelf, building a brand image, and communicating a product's attributes. Another dimension influencing packaging design is whether it can exploit a brand's social media presence. Let's take one brand's approach – Van Leeuwen Artisan Ice Cream from New York.
Van Leewen worked with Pentagram, a design firm, to make their packaging and ice cream truck "very Instagrammable". Its simplicity, minimalism, and carefully selected range of colors resonates with consumers and even fans of the new packaging who post Van Leeuwen's colorful ice cream pints on Instagram and other social media site.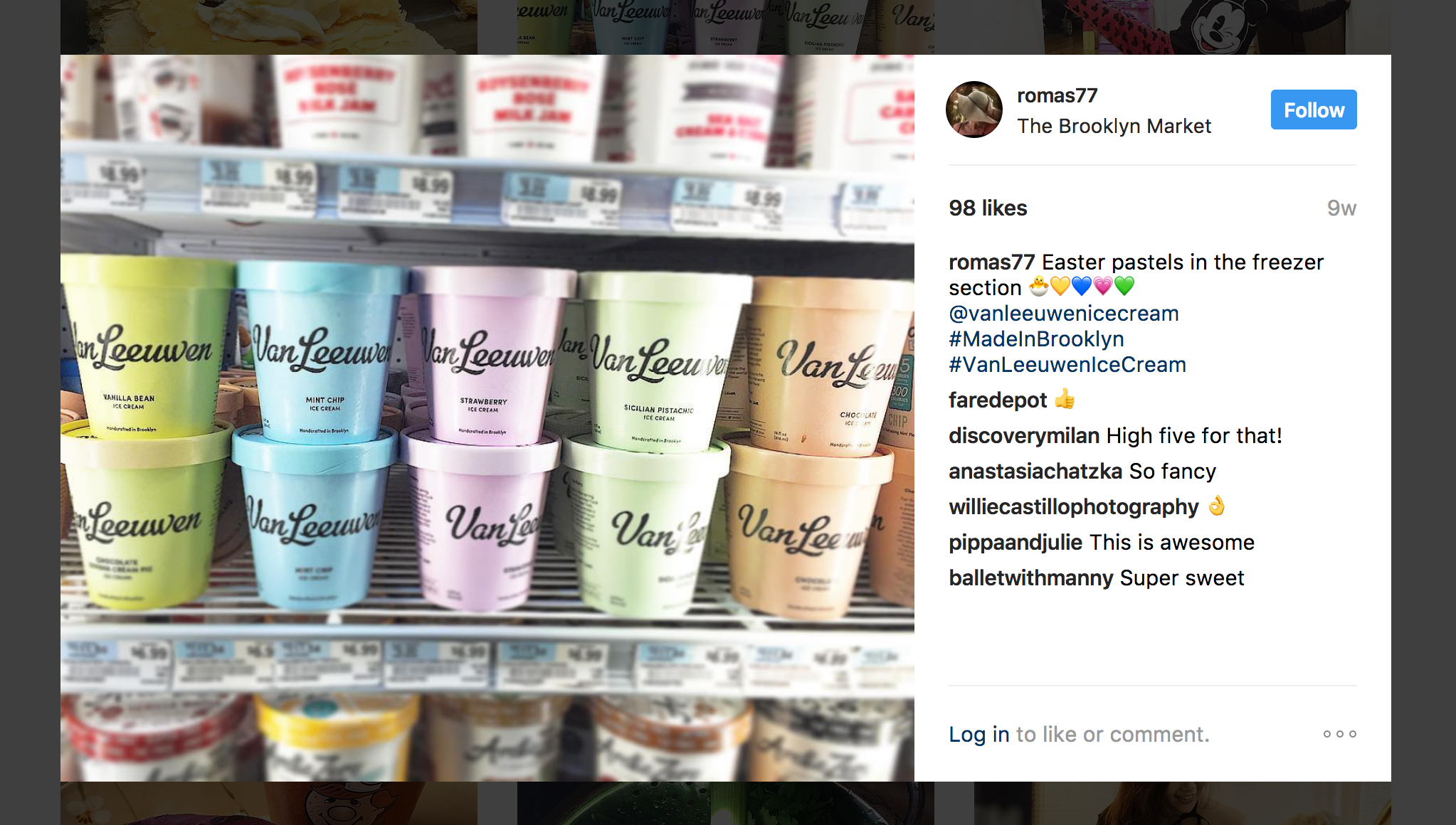 The new packaging has help the ice cream maker increase sales by 50% since Fall 2016. Read more about how Van Leeuwen did it here.